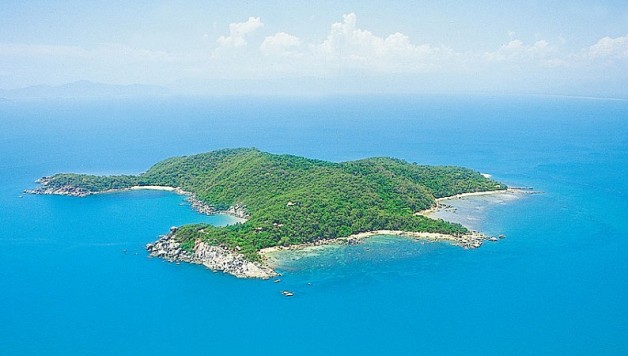 Australia's Top 5 Island Getaways
Although Australia is a large island in itself, it also is surrounded by a multitude of unspoilt satellite islands both large and small. Tasmania is perhaps the most notable, but you'll also find a range of uninhabited islands ripe for exploration. Many of these are home to unique wildlife, pristine secluded beaches, and gorgeous scenery. If you're looking for the opportunity to get away from it all, hop a short flight or ferry to get to one of these sun-drenched Aussie island retreats.
1. Bedarra Island
If you're looking for an exclusive, secluded getaway, you might want to think about paying a visit to Bedarra Island. Providing close access to the Great Barrier Reef, Bedarra Island is located off the coast of Queensland, halfway between Cairns and Townsville. The only accommodation available is a small, private resort hosting up to 32 guests to avoid overcrowding. Enjoy a stroll through the lush rainforest, soak up the sun on a golden sandy beach, or board a catamaran to get out into the waters of the coral reefs.
2. Kangaroo Island
As its name indicates, Kangaroo Island is an unspoilt paradise which is home to a wide variety of wildlife. You can not only spot kangaroos, but also koalas, seals, echidnas, penguins, and other animals in their natural surroundings. Over a third of the island is protected in conservation parks, ensuring that room remains for these original inhabitants. Ferries to the island run between Cape Jervis and Penneshaw, allowing you to take your car or bike over to the island. You may want to do so, because as Australia's third largest island there's plenty of room to cruise around and enjoy the stunning views. Consider picking up a touring motorcycle at Bikesales.com.au to enjoy the twists and turns of the island, along with sights like the Remarkable Rocks and the sand dunes at Little Sahara.
3. Fraser Island
Admire the truly unique habitat of Fraser Island, located off the cost of Hervey Bay in Queensland. This remote island has the distinction of being the world's largest sand island, as well as the only place on earth with a rainforest growing out of this sand. There's a wide range of natural attractions to explore, including the rocky swimming holes of "champagne pools," and the Cathedrals rock formations. Take a look at the water and you may spot humpback whales on their annual migration, or dolphins frolicking nearby.
4. Hinchinbrook Island
If you're in search of a quiet, tranquil weekend away, you will want to pay a visit to Hinchinbrook Island. It's completely uninhabited save for the Island Resort at Cape Richards, along with the wildlife that calls it home. This is one of Australia's best spots to practice yoga on the beach under the swaying palm trees, or hike your way across granite trails to enjoy panoramic ocean views.
5. Lord Howe Island
Another pristine island destination is Lord Howe Island, off the coast of New South Wales. The island is small and largely uninhabited, yet the waters surrounding this tropical gem are home to over 400 species of fish and 90 different species of coral. Many of these are unique to the island, making it a fascinating destination for scuba diving or snorkelling. Equally ideal for an adventurous outdoor weekend or quiet honeymoon, this is a versatile, lovely place.
Breaking away from the mainland has its advantages, as you can escape the tourist crowds and see a more laid-back side of Australian life on these untouched islands.