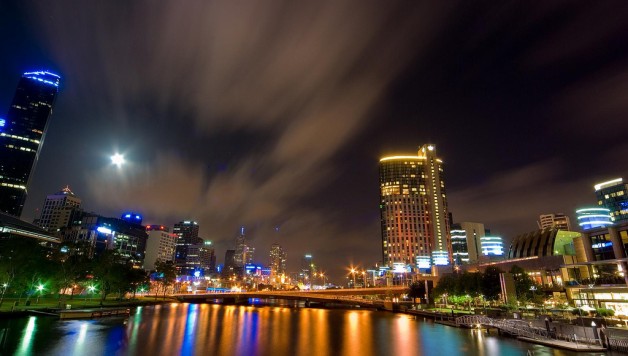 The Vegas Experience in Australia – Top Hotels & Casinos
The dazzling lights, the glamour, the hopeful looks of punters intent on hitting the jackpot. These scenes aren't only found in Las Vegas, but are replicated all over the world wherever the allure of winning the jackpot combines with a fun and player-friendly atmosphere, and a city that screams modernity at every corner.
Australia is replete with these locations, making it a top alternative destination for players who want to experience Vegas away from Vegas. In this article, we take a look at the top hotels and casinos in Oz that offer the closest thing to a true Vegas gambling experience.
Australia, baby!
The five gaming establishments listed in this article are the best places where you can enjoy the thrills of Vegas with the unique, laid-back atmosphere of Down Under. If you're short of cash and can't make the trip to Oz yet, fear not, because we have the perfect solution.
Bring Vegas to your home! That's right; bring all the excitement and rich jackpot opportunities straight into your home by playing online and winning great prizes. There are dozens of reputable online casino websites which let you open a free account in seconds, benefit from free cash promotions and win real money in an instant.
Who knows? Before long you too could be on your way to the ultimate gambling trip in Australia and share amazing photos of your visits to the casinos above with friends and family.
Crown Casino and Entertainment Complex (Melbourne)
You can't get any closer to living the Vegas experience in Oz than by staying at the magnificent Crown Casino and Entertainment Complex in Melbourne, Australia's cultural capital. The Crown boasts an opulent interior that easily matches its counterparts on the Strip and when it comes to entertainment options, it's second to none in the whole Southern Hemisphere.
Indeed, the Crown enjoys the distinction of being the largest gaming establishment in the southern half of the globe. Its sprawling 510,000 m² of lavishly decorated space houses a dazzling array of game options, including 2,500 poker machines and dozens of varieties of table and card games.
For an extra touch of glamour, don a tux and get yourself an invite to the exclusive Crown VIP program, which guarantees a whole new level of casino gaming luxury to a select number of casino guests.
Adelaide Casino (Adelaide)
If you're in Adelaide and you crave a little bit of Sin City action around you, then it would be downright sinful not to experience the gaming opportunities on offer at the majestic Adelaide Casino. This gaming complex is Southern Australia's top casino, and for many a good reason too.
Adelaide Casino is housed inside the Adelaide Railway Station, a heritage-listed edifice of great historical and architectural importance which was dates back to 1856. The building has a unique European-style architecture and the Marble Hall in the casino is an exquisite example of this style.
The breath-taking display on the casino floor doesn't just stop at the handmade chandelier pieced together from 2,000 crystals, but extends to the 90 gaming tables and 950 slot machines where players have a great time and are tended by the 1,000 members of staff who look after every one of your needs.
The Star (Sydney)
The Star is truly a shining example of how the Australian gambling can easily hold its own when compared to the Vegas experience. This Sydney resort is Oz's second largest gaming establishment and a definite high-point in any roving gambler's itinerary.
The Star is a gambling paradise spread over two levels of non-stop casino gaming action. The main entrance of the resort leads you straight into the heart of the casino, where nearly 1,500 electronic gaming machines and a variety of table and card are waiting to make your day an exceptionally lucky one.
Away from the crowds, distinguished casino guests, VIPs and highrollers move in the rarefied atmospheres of the Sovereign and Vermilion rooms, two exclusive areas within The Star where higher stakes are allowed.
Lasseters Hotel Casino (Alice Springs)
Lasseters Hotel Casino is a veritable feast for all the senses. This resort is the only gambling establishment in the Alice Springs area, therefore it cannot fail to be on a gambler's list of must-see attractions in Australia.
The sumptuous interior of Lasseters immerses you in a world of intense pampering and almost otherworldly luxury, as the staff roam around offering delicious food and beverages that keep the gamblers going in their never-ending quest to woo Lady Luck and win her favour.
Lasseters Hotel Casino has a variety of table games, including roulette and blackjack, as well as 300 pokies spanning classic titles and the newest releases. The Diamond Lounge, is a members-only area in the casino where players can enjoy an even more luxurious treatment while playing their favourite games.
Jupiter's Gold Coast (Queensland)
The Gold Coast, part of the Jupiter collection of hotels and casinos, is a glorious resort with a never-ending array of gaming and entertainment options that will keep even the most hardcore gambler busy during their stay.
One of the most distinguishing features of Jupiter's Gold Coast is that its gaming floor is accessible to all. In fact, every single poker machine, table game and card table can be found on one extensive floor which counts more than 1,300 pokies machines and 70 table games.
Guests who sign up for the membership program can enjoy access to the VIP area for high-rollers and benefit from a number of generous casino promotions that run all year long.
photo credit: Vermin Inc via photopin cc