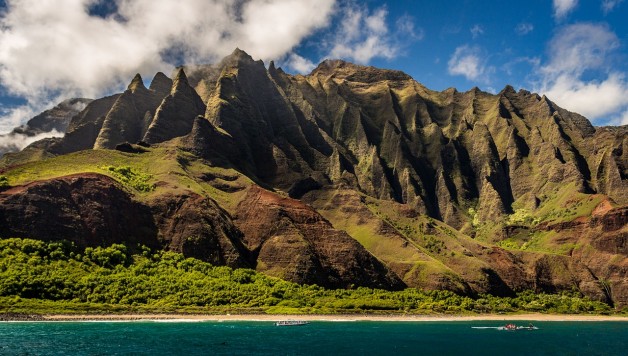 Vacation In Hawaii: Which Island Do You Choose?
Hawaii is one of the most beautiful places many travelers around the world always include in their travel itineraries as it's by nature a tourist destination. With stunning beaches and warm atmosphere, Hawaii will continue to be the paradise for many people around the world.
The State of Hawaii is not just one big island, as it's an archipelago composed of 152 islands among, which there are eight popular main islands such as O'ahu, Hawai'I, Maui, Kaho'olawe, Lānaʻi, Kauaʻi, Moloka'i, and Ni'ihau. All these islands offer a variety of attractions, and you can visit all of them or choose the ones you like the most.
Today, we will go over five of the eight Hawaiian Islands. These five tend to be popular because they have plenty of options to fill anyone's vacation itinerary.
Five Awesome Hawaii Islands
O'ahu
O'ahu is one of the largest islands in the State of Hawaii; the locals even call it "The Gathering Place" because two-thirds of the entire population of Hawaii lives on this island. It's also where the capital Honolulu is situated.
If you want to get around O'ahu, you can check out Oahu Tours Archives – The Official Pearl Harbor Tours Site. Aside from good places to visit, you can also discover lots of great foods, especially in downtown Honolulu.
Hawai'i
Hawa'i is the largest island not only in the state of Hawaii but also in the whole of the United States., which is why it's also called The Big Island.
This island is filled with active volcanoes. In fact, it's here you can find the most active volcano on Earth – the Kilauea volcano. Aside from the scenic beauty of live volcanoes, Hawai'i is rich in nature's wonders such as beautiful coral gardens and crystal clear marine habitat.
Maui
Hawaii is always portrayed by stunning beaches, and you can find most of the beaches in Maui. On this island, you can do a lot of things like surfing, sun bathing, snorkeling, kiteboarding, and more.
Furthermore, the island is also known for Hawaii's most wonderful coastline – the Maui Hana Coast. If you want to experience it, don't forget to check the Road to Hana tours website.
Lana'i
Lana'i is known as Pineapple Island, and this is because the island used to be a massive plantation of pineapples. Now, it's almost privately owned as 98% of the Island is owned by Larry Ellison, the CEO and founder of Oracle. The state of Hawaii is the owner of the remaining 2%.
This means that it's Larry Ellison who has the power to maintain this island, and his plan is to make it self-sufficient because of its remoteness. Nevertheless, it's open to all travelers and visitors. You can visit its one and only but beautiful Hulupo'e Beach as it's peaceful, quiet, and uncrowded.
Moloka'i
Moloka'i is the cultural and heritage site in Hawaii. People come to this place to visit some remnants from the past as the island has been declared a national park in order to preserve its rich history and culture.
Here, you can find some ancient temples and sacred patches. Aside from the inspiration of its past, the locals who live there today are very hospitable to foreigners as they are naturally accommodating.
Conclusion
There are many places around the world where you can spend your vacation, but it's in Hawaii where you can really enjoy every minute of your time. It's the ideal travel destination for island hoppers as each of the hundreds of islands in the state of Hawaii offers a different travel experience.
Author's Bio:
Carl Aamodt is a super-connector with Towering SEO and OutreachMama, who helps businesses find their audience online through outreach, partnerships, and networking. He frequently writes about the latest advancements in digital marketing, and focuses his efforts on developing customized blogger outreach plans depending upon the industry and competition.