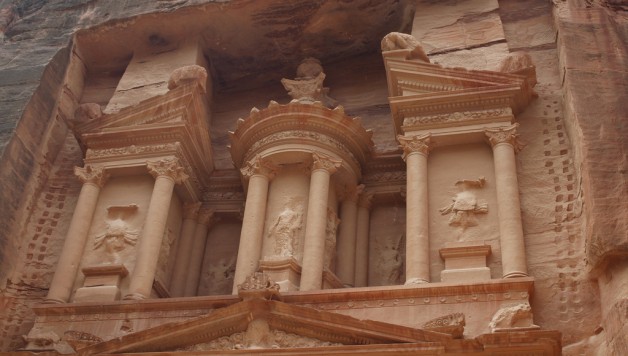 7 Middle Eastern Destinations for Your Bucket List
If you are a traveller who is looking for top sites in the Middle East to add to your bucket list, here are seven locations that you must see on your next holiday.
Take a look at Dubai if you are looking to see some of the most amazing sites in the region and the world. In Dubai, you can tour the world's tallest building, stay in the world's only seven star hotel, or go to the Mall of the Emirates that has the world's largest indoor aquarium and a large indoor ski resort.
2 – Cairo
An ancient world mecca is a hot tourist destination today thanks to the Ancient Pyramids of Giza that have intrigued mankind for generations. Your holiday experience in Cairo can be part of a tour package, a Nile cruise, or self-adventure.
3 – Istanbul
East meets west in this crossroads city that is the capital of modern day Turkey. The Hagga Sofia Mosque is one of the most impressive structures in the entire world, and the Grand Bazaar is a shopping experience like none you will ever have in Britain.
4 – Petra
The Jordanian site of Petra is one of the best preserved wonders of the ancient world. The magic and wonder of the country are highlighted at this must-see site. The artifacts here are second-to-none.
5 – Jerusalem
The Bible and life of Jesus Christ come to life in this beautiful Israeli city. Touring the sites where the Saviour performed miracles and ministered is an experience that can make a holiday unforgettable. Check out the Garden Tomb or the Dome of the Rock.
This city in the United Arab Emirates is developing a reputation as one of the best spots for travel in the Middle East thanks to beautiful mosques and two new museums sponsored by the Guggenheim and Louvre that are going to change the area.
7 – Doha
The area is in full preparation for the World Cup in 2022, and tourists should visit now to see the charm and culture.