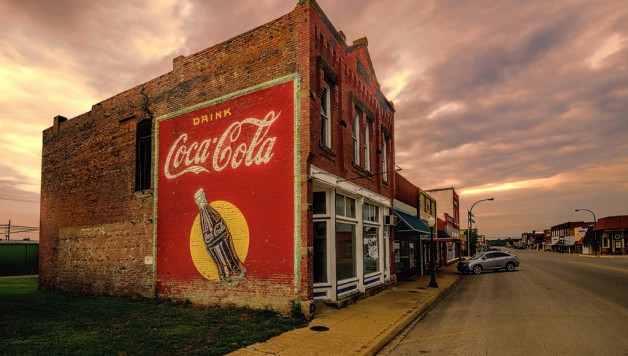 Don't Forget About Oklahoma
With summer right around the corner, many families are planning their vacations. In Oklahoma, an area that may be written off by many, there are plenty of sights and attractions. In fact, it's rather unfortunate that more people don't consider Oklahoma as a vacation destination, especially those of you looking for affordable vacation spots.
As always, the key to enjoying your time is planning your activities ahead of time.
Historic Route 66
One of the most iconic roadways in American history, Route 66 runs from Chicago, Illinois to Los Angeles, California. It has since been decommissioned but is still a beloved attraction to many. The longest stretch of Route 66 is located in Oklahoma and spans nearly 400 miles.
Home to many Route 66 era themed diners and fill up stations, the Sooner State also houses the Oklahoma Route 66 Museum. The museum holds all of the warm history associated with the "Mother Road." Rooms in the museum are themed to music. Grab your iconic souvenirs in the gift shop.
Catch A Game
If you're hoping to catch a sports game, don't miss out on the local NBA team, the OKC Thunder. Formerly the Seattle Supersonics, the Thunder are housed in the Chesapeake Energy Arena. Watch as their mascot, Rumble the Bison cheers on top players Kevin Durant and Russell Westbrook.
Local Okies love their college football. The University of Oklahoma is home to the Sooners, the pride of Oklahoma college sports. Learn the fight song, "Boomer Sooner," and showing up wearing your crimson and cream.
Explore Chickasaw Country
Oklahoma is home to many Native American tribes, including the Chickasaw. You can visit the museum or explore Chickasaw National Recreation Area, the only national park established at the request of a Native American tribe. There are many of cultural events and sights as well as some fantastic casinos throughout Chickasaw Country. You can watch the horse races at Remington Park or simply take a relaxing stroll through Turner Falls Park.
Paseo Arts District
Explore the wondrous sites of OKC's Paseo Arts District. The area is filled with restaurants, boutiques, and numerous galleries that feature the breathtaking works of area artists. If you time your visit right, you can catch Paseo Feast or Paseo Arts Festival and really take in all the area has to offer.
Frontier City
If you're looking for thrills, visit Frontier City. The amusement park is filled with exciting roller coasters and a large water park. The theme park boasts a western theme and 55 acres of rides, lodging, and dining. There are rides suitable for all ages so the park is family friendly.
Oklahoma may not have been on your top vacation locations before, but it is definitely an area you should consider. Whether you're seeking the history of Route 66 and Chickasaw Country or the thrills of Frontier City or a Sooner game, Oklahoma is filled with options to please the whole family. Start saving for your vacation so you can enjoy the beautiful sights Oklahoma has to offer.
photo credit: Pete Zarria via photopin cc